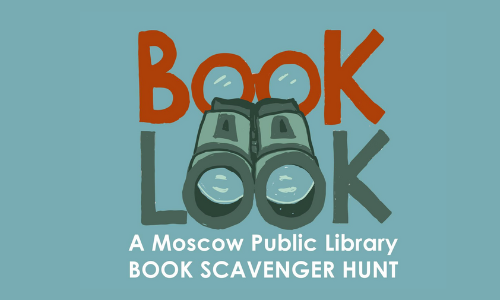 Book Look – Book Scavenger Hunt
Librarians from the Moscow Public Library have hidden prize books for adults, teens and school-aged youth around the Moscow Community!
Find One and send us a picture of your yourself with your new, for keeps book!
Find more information and clues on our Facebook Page: facebook.com/latahlibrary.
This program is free and open to the public