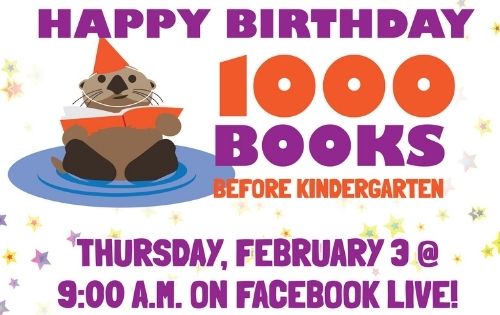 Happy Birthday 1,000 Books Before Kindergarten!
Wow! 1,000 Books Before Kindergarten is ONE YEAR OLD! Help us celebrate with a special Facebook Live Storytime on Thursday, February 3 at 9:00 a.m.!
Join us for an online party! We'll show off some of your favorite books, and you can continue the party at home with a Pickup Party Pack! Party Packs will be available for pickup at the Moscow Library after the program!
This program is part of Yay! for PreK! Free and open to the public. Funding provided by the Idaho Commission for Libraries and the Institute of Museum and Library Services.