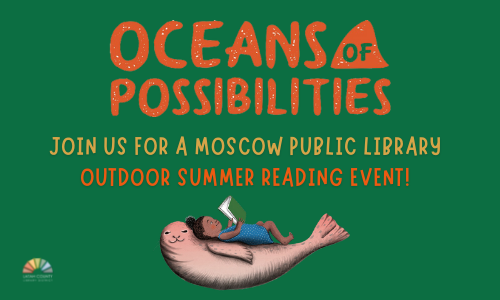 Moscow – Reptile Man, Scott Peterson
Summer Readers of all ages are invited to join us for a fun filled & scaly experience with Reptile Man, Scott Peterson!
Zoologist and educator Scott Petersen of The Reptile Zoo will present live reptiles in an exciting show that teaches the importance of all animals in nature. Scott has been featured nationally on Disney's Bill Nye the Science Guy and on PBS' Biz Kids. He has appeared on Northwest Afternoon, Evening Magazine, and NPR Radio. Many corporations such as Microsoft, Boeing and Nintendo have used Scott to educate and entertain. We hope you'll join us for turtles, and lizards, and alligators…oh my!
All Summer Reading Events are free and open to the public. Funding for this event provided by the Friends of the Moscow Library!