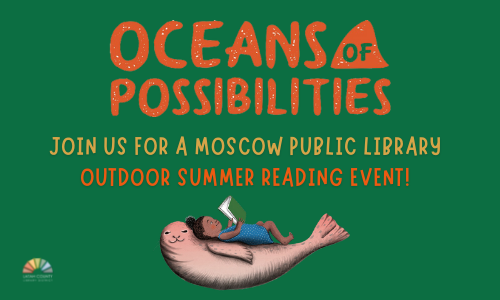 Moscow – Bon Collage – To-Go Activity
Summer Readers of all ages are invited to stop by the Moscow Library beginning at 10:30 a.m. to pick up a to-go activity! (Quantities are limited. While supplies last)
Set sail – Board a plane – Hop in a vehicle. And get ready for an adventure of a lifetime!
Using the materials enclosed in your to-go kit, create a collage detailing your (fictional) experience. Feel free to jazz up your artwork with supplies from home.
Return your artwork to the Moscow Library for a chance of having your creation displayed!
All Summer Reading Events are free and open to the public. Funding for this event provided by the Friends of the Moscow Library!