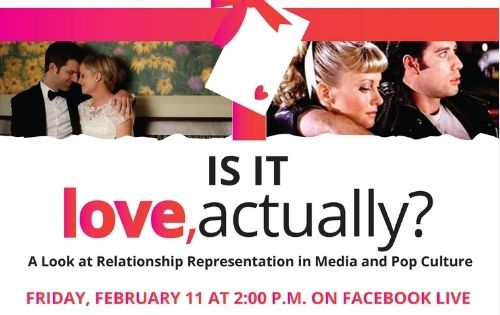 Is It Love, Actually? A Look at Relationship Representation in Media and Pop Culture – A Virtual Event with ATVP
Will you be our Valentine? Adults and teens are invited to join us virtually on Friday, February 11 at 2:00 p.m. for an engaging digital program with Alternatives to Violence of the Palouse that focuses on pop culture/media representations of relationships.
Discover, Is It Love, Actually? Or it something else?