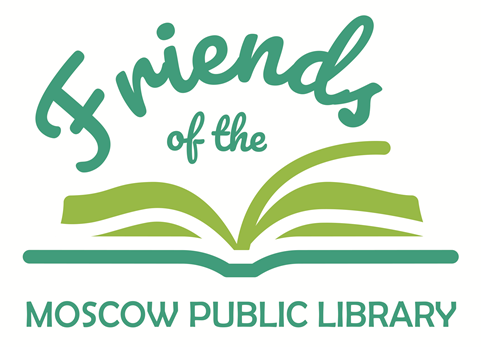 News From the Latah Country Library District Director
by Chris Sokol
 
Has a remodeling or construction project EVER been done by deadline? We're looking forward to the anticipated completion of the Moscow Library main floor renovation by the end of February, if the wall and floor tiles for the Carnegie rest rooms come out of backorder status. I hope you haven't developed an affinity for the temporary chipboard wall you see when you enter the library because we want that to go away asap. Master's Touch is in the process of installing cabinetry in the workroom and office behind that oh-so-attractive wall, then the carpet can be installed. I'm happy to report the lighting in the two youth rooms is actually finished. The LED fixtures are providing a warm light and it is much brighter in that area. By the time you read this, the café-style "cyber counter" with device-charging outlets may be in place next to the windows where the newspapers are displayed. We've also replaced the annoying "push" style faucets in the north rest rooms with touchless sensor faucets. In December we took advantage of Avista's LED retrofit rebate program by replacing lights in all seven of our libraries. Goodbye bulb replacement and higher energy costs.
 
In September the Valnet library consortium, of which we are a member, joined the Idaho Digital Ebook Alliance, known as IDEA. IDEA allows libraries to share their OverDrive/Libby eBook and eAudiobook collections, thus providing more selection and stretching budgets. Partner library systems include Blackfoot Public Library, Cooperative Information Network, East Bonner County Library District, the Idaho Commission for Libraries, Idaho Digital Consortium, Kuna District Library, LIBRI System, LYNX Library Consortium and Meridian Library District. If you're using the Libby app you can add any of these partner libraries when you click on the magnifying glass search icon. Call your library if you need help.
 
Another new digital resource is our subscription to Tech-Talk, described as a "learning resource for non-techies to build tech literacy, skills and confidence."  Tech-Talk provides videos, articles and interactive classes to help you hone your technology skills. Find it and a host of other useful digital resources at https://www.latahlibrary.org/digital-resources . And while you're on that web page please take note of our newly-designed website that aims to be more appealing and informative.
Our Outreach Coordinator, Mason Neil, has been stocking the 1912 Center's Welcome Room with free adult take-away crafts. The next Repair Café, a popular Friends-funded project, is planned for Sunday, April 10 at the 1912 Center, from 1:00 to 4:00. Bring your items in need of repair and volunteer experts will do their best to fix them and maybe impart some repair knowledge for your benefit.
---
Adult Programming
by Adult Services Manager, Bailey Gillreath-Brown
New Book Club
In the fall of 2021, I started a new, short series book club called the Lawn Chair Book Club! It met outside on the grounds of the library. Attendees received a free copy of the books we discussed courtesy of the Friends of the Moscow Library. I served treats, gave out door-prizes, and we played games as a fun way to discuss the book!
Spooky Season Programs
During the month of October, the Friends supported two spooky programs – a short scary story writing contest called Teensy Terrors and a virtual program Lizzie Borden… Took an Axe. Or Did She? A Living History Portrayal by Historian Leslie Goddard.
Speaker Programs
The Friends have funded room rentals at the 1912 Center to accommodate numerous programs with speakers from the community:
On the Trail of Dr. Robinson – An Author Talk with Brandon R. Schrand, author of Psychiana Man: A Mail-Order Prophet, His Followers, and the Power of Belief in Hard Times, a program offered in partnership with the Latah County Historical Society
What Really Happened (And Didn't Happen) at Roswell with Dr. Richard Spence
Author Talk with Ryanne Pilgeram, Author of "Pushed Out: Contested Development and Rural Gentrification in the Us West"
Accessing Internet in Idaho with Dr. Katie Blevins
To-Go Programs
One of the most successful programming formats to come out of the pandemic has been to-go programs! Patrons enjoy taking home fun kits and crafts and being able to participate on their own time in their own space. I put together two to-go craft kits that tied into Winter Reading – Hygge This, a nordic-themed ornament-painting craft, and Cross Stitch Craft, a kit that came with everything needed to cross-stitch a snowflake ornament.
Everybody Reads
Every year the Friends of the Moscow Library play a big part in hosting the community reading program, Everybody Reads. This November, due to pandemic concerns, the program was hosted virtually through two live speaker programs and two Zoom workshops. The featured speaker was Mathew Sullivan and his book Midnight at the Bright Ideas Library.
Winter Reading
During December and January, we hosted an all-ages Winter Reading Program. Participants submitted book reviews as prize entries, and reviews were displayed in the library for all patrons to read and enjoy. In addition to our reading challenge, we also hosted Jolabokaflod where we gave away over 100 books to the community!
For the month of February, we partnered with Alternatives to Violence on the Palouse to host a virtual program, Is It Love, Actually? A Look at Relationship Representation in Media and Pop Culture. This was a visual presentation that discussed some tough topics in a fun and approachable way! If you missed it the program can be viewed here.
Upcoming
I have a to-go craft planned where we'll distribute small journals with scrapbook stickers and a fancy pen to promote self-care. We have also already begun planning for the 2022 Summer Reading Program!
This past year has continued to be a very strange and exhausting time to work in a public library. I'm grateful to the Friends for their generous support that has allowed us to adapt our programs to meet the needs of the community during the pandemic.
---
Youth Services
by Stacie Echanove
 
Here we are wrapping another season of Pandemic Programming at the Latah County Library District!  Heading into our third year of the global pandemic, we have learned a few tricks and techniques that have made library programming rewarding to both staff and patrons alike!  And thanks to the support of Friends of the Moscow Library, we were able to make an impactful experience for the youth of our community.
Outdoor Storytimes
Weekly through the Summer and Fall, the Youth Department hosted outdoor Storytime.  It was so meaningful to see our littlest patrons face-to-face.  We were able to cement many of the relationships that we had made through online programming with our families.  We are so happy that we were able to offer a safe and fun activity for children and their grownups.  We held outdoor storytimes while the weather was beautiful, and then headed back online when the weather began to turn too cold.  The transition back to online programming has been smooth and even though meeting online cannot take the place of meeting in-person, it is a fun and safe way for kiddos in the Latah County area to socialize and interact with their local library!  We are excited to wrap-up our online programming and head back outside this spring.
 
Programming for school aged kiddos and teens
This fall we brought back programming for school aged youth with the After School Craft Club.  This club met monthly outdoors during the fall and transitioned to a pickup program in the winter.  Thanks to the support of the Friends, we were able to create a fun and innovative program that welcomed school aged kiddos back to the library!  
 
We also began a to-go Teen program this Fall; Something for YA: A Teen Subscription Box program.  Each month, library staff has created a special program for registered participants which includes a special book to checkout boxed with thematic treats.  With support from the Friends and the Foundation, we have been able to open this program to both teens and adults!
Special Programming
While the Moscow Library has been navigating the ups and downs of Pandemic Programming during our regular programming cycle, we have also creatively added new and/or special programming!  A few of the programs that we were able to offer thanks to the Friends were: Skull-K Around the Library – an outdoor Halloween celebration for little kiddos, Reindeer Games – a winter holiday program for children of all ages, Winter Reading – our annual all ages reading challenge program and Outreach to the Adventure Club – we are currently partnering with the Moscow School District to bring elements from our Afterschool Craft Club to Adventure Club.
 
What's Around the Corner?
Here in the Youth Department at the Library we are excited to see what the next few months bring us!  As we begin to wrap up winter programs and plan for Summer Reading, we are enthusiastically looking ahead to a brighter and more fun season.  While the pandemic still has challenges in store for our community, we are confident that with the support of the Friends, we can still be a source of light for our patrons!
---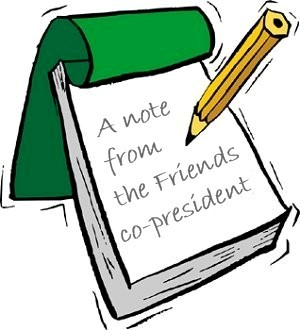 by Caroline Carley
Between the pandemic, and my status as being recently retired, I now have lots of time to read, and gosh, I am so enjoying myself.  It reminds me of being a kid again, especially during those long summer months, when the library was a short bike ride away and we had days and days ahead of us to read the many books we pulled from the shelves. Decades later, I have traded the bike and leisure of sauntering through the library stacks, for my computer and the beauty of finding a book in our on-line catalog. Finding books on-line, placing them on hold, then walking into the library to pick them up, has become the best of all worlds for me and my love of the library.
 
The selection of books in our Valnet Libraries catalog is incredibly large and we have the wonderful feature of placing a hold on any book in the catalog, wherever it is physically located at the moment. Once the hold is placed, we can sit back and look forward to the book arriving, in a relatively short time, just for us, on the Moscow library's Self-Service Holds bookshelf!
 
I love to search the library catalog for books recommended by friends and authors; listed on newspaper and magazine best books lists; or found as I browse through real and virtual bookstores.  Always amazing to me, is the availability of the most recently published and highly popular books.  
 
When I find a book (or books, most likely) I want, I place a hold. I enter my library card number and my last name, indicate that I will pick it up at the Moscow library, then sit back and wait.  I can follow my hold status.  I may be 1st, or 51st, in line for my turn to have a book and can expect to receive it within a few days or a few weeks.  It may need to travel from another library in another county; be very new and very popular with numerous holds already placed on it; or currently checked out by someone savoring the many days they have to read it.  Not to worry, it will eventually be my turn. Most often, sooner, rather than later.
 
When it is my turn for the book, I receive a notification letting me know it is ready for pick up.  And that really feels like Christmas!  "Hooray, my book is in" and I am off to the Moscow Library.  I haven't yet tired of the excitement of entering the building, heading to the Self-Service Holds shelves, and looking for my newly arrived book.  I know that it has been expertly shelved and marked by a tag with the first two letters of my last name, first two letters of my first name, and last seven digits of my library card.  Pulling it off the shelf with a "ta-da," I happily check out at the Circulation Desk or Self-Checkout, and head home with my much anticipated read in hand, already looking forward to my next available hold!
---
Treasurer's Report
by Mary Hughes
Our fall book sale was a great success with gross receipts of $5,347 in combined book and accessory sales and membership renewals.  We had expenses of $1,018 with storage ($480), sales tax ($241), and advertising ($211) making up the lion's share. For a net of $4,329.  Recent outlays of friends funds include:  $1,500 for Adult Programming, $5,041 for Children & Youth Programming including the last of last year's Summer Reading Program and $159 for use of the 1912 Center for the Repair Cafe.  
 
We had a rocky road last year due to the lack of a spring sale but we managed to muddle through with income from our book room at the 1912 Center which totaled just over $6,000 for the year.  It really saved our bacon and we were happy to donate a portion of the proceeds to the 1912 Center to help fund further renovations.  Look for the return of the book room later this year once work on the 2nd floor has been completed.  In the meantime you can find us at the March 5th Winter Market and we will also have a table of gardening books at the U of I Arboretum plant sale on May 21st from 9 am to noon in the Rotary Ice Rink at the Latah County Fairgrounds.
 
Just a quick reminder that membership renewals are due in March.  If you haven't renewed your membership in the last 12 months, now is the time!
Membership renewals may be dropped off at the library or mailed to:
Friends of the Moscow Library
110 S. Jefferson St.
Moscow, ID  83843
Membership levels are:
$15.00 Single
$25.00 Family
$50.00 Patron
$100.00 Carol Ryrie Brink Club
$500.00 Carnegie Club
---
SPRING BOOK SALE POSTPONED DUE TO OMICRON
This spring's book sale has been postponed due to the more infectious Omicron variant of the ongoing Covid pandemic. We hope to be able to reschedule it for later in the spring or early summer. Stay tuned for more info!
---
"Don't join the book burners. Don't think you are going to conceal faults by concealing evidence that they ever existed. Don't be afraid to go in your library and read every book …"
– Dwight D. Eisenhower