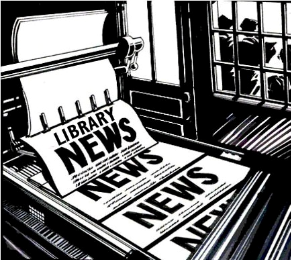 News From the Library Director
by Chris Sokol
If there's one thing the staff here at the Moscow Library have noticed about the Friends of the Moscow Library, it's that these folks are persistent and resilient. The semi-annual book sales at the fairgrounds have long been the fundraising mainstay for the Friends. What happens when a pandemic forces you to cancel your big fundraiser? You find another way to try to fill the gap! The Book Room at the 1912 Center (described elsewhere in this newsletter) gives our community a chance once again to satisfy the craving to buy inexpensive books and other materials while helping to supplement library funding.
A word about how the Latah County Library District is supported: The LCLD is an independent taxing district of seven libraries throughout the county. If you live in Latah County, you help support us with your taxes and we work hard to use that money wisely. We manage our own budget, which provides us with the means to purchase many tens of thousands of dollars' worth of physical and digital materials for our collections. That's where we put our budgeting emphasis.
But programming is another significant component of library services. While we include programming in our library district budget, this is the area where the Moscow location of the LCLD relies heavily on the Friends of the Library– a volunteer booster group entirely separate from the LCLD. The Summer Reading Program, now expanded to include all ages, is wildly popular but does not come cheap. We've added an all ages Winter Reading Program, done on a smaller scale. And we've always hosted a variety of other intermittent programs such as Everybody Reads, author visits, STEM and early literacy events for youth, and more. Enter the Friends of the Moscow Library and their invaluable funding support to keep our programming vibrant. Of course, library programs across the globe have shifted temporarily to virtual and curbside platforms, but the Friends have helped there, too, with funding for prizes, take-away crafts, and book drawings to help keep our community happy and sane during these strange times.
We are gearing up for some remodeling of the Moscow Library main floor this spring. We hope to keep the library open while that happens but you will undoubtedly experience some dust and minor disruption. The Library Hamster, recently featured in an exclusive interview in the Moscow-Pullman Daily News, currently reigns over the Moscow Library from the comfort of a Plexiglas enclosure perched on the circulation desk. The remodel means we'll have to find another prominent spot for our promotional (stuffed) spokesrodent. In the accompanying photo you can see Hamster prepping for Read in the Bathtub Day. Did you miss this scintillating interview? Catch the library columns in each Saturday edition of the Daily News, with contributions from the Latah County Library, Neill Public Library, Whitman County Library, and now the UI and WSU libraries.
Have you signed up for the Latah County Library District monthly eNewsletter? It's brief, it's colorful, it's informative, and it's yours at http://latahlibrary.org/news/182-newsletter . Or find the link at the bottom of our website.
---
The Book Room,
Brought to You By…
By late summer the Friends of the Library board knew it would be impossible to hold the usual big fall book sale due to the pandemic. Jenny Kostroff, 1912 Center manager, suggested that the Friends' used book stock could be set out in a 2nd floor classroom and visited by folks who might like to adopt books in exchange for a donation. Proceeds would be shared with the 1912 Center building fund to later renovate the classroom in lieu of rent.
The classroom would be available as soon as the current construction on the second floor was complete. The Friends' board, feeling that the "Book Room" could be operated following social distancing guidelines, voted to give it a try. Board members went to work finding fixtures and stock for the Book Room.
When the first pandemic stay-at-home order had gone into effect in March, FOL had just completed its spring book sale and had no stock. Then two area bookshops went out of business and gave the Friends much of their remaining stock. In September a team of board members went to work sorting that stock from storage. It became clear that we had no popular fiction or children's books. We needed new donations.
The library was open but could not accept new book donations because of space constraints. So, word got around and FOL board members, their friends and neighbors contributed books, families that were downsizing asked to donate books and libraries culling stock made donations. By mid-October we had eighty boxes of a variety of genres waiting in a nearby garage – enough to initially stock the Book Room.
After the Book Room opened in December, shelves of additional stock were set up on the 1912 Center 1st floor, ready to refill Book Room tables. Small quantities of donations can be accepted there now (see Jenny).
So, the Book Room is brought to you by hundreds of book lovers, all true "friends of the library". A big THANK YOU to every one of you!
What's in the Book Room?
Books of every genre found at our big book sales
Lots of classic science fiction and fantasy
Media: music CDs, movie DVDs, audio books
Old treasures and recent publications
Lots of young adult books from the Moscow Library, many like new
Oodles of gift possibilities; blank journals, reference and how-to book
Article by Lynn McCreight
---
Libraries – A Gateway to the Unexpected
by Molly Smith, Friends of the Moscow Library Co-President
I've been thinking a lot lately about the potential of any library to provide the unexpected, even a life altering experience. In my own life, two examples spring instantly to mind. The first spanned several years and began when I was nine. I begged my parents for a dog. They said no, claiming it was a bad idea to have a dog in the city. I compensated by reading books about dogs, including the classic dog stories Big Red, Old Yeller and Where the Red Fern Grows, which I brought home by the bike basket full from the Boise Public Library. My favorites, however, were a series of books by a man named Albert Payson Terhune. This gentleman was a writer and journalist who bred collies at his home in New Jersey. He wrote over thirty books about his collies. By today's standards they do not cut it as literary masterpieces. They are sappy and betray his various prejudices about people of color. But somehow he managed to capture the personality of the collie, and I became obsessed. My beleaguered parents had to listen to my endless pleas for a collie, which I maintained was well adapted to life in town. This went on until I had saved enough money to move out on my own and purchase a puppy. That was nearly fifty years ago and I now share my life and my sofa with my eighth collie, Hamish.
My second most memorable library event took place much more recently, perhaps twenty years ago. My library at the time, in Kooskia, Idaho, consisted of donated books and an all volunteer staff. It was housed in an unused corner of City Hall. I checked out a cookbook published by the Elk City PTA. Some of you may know that Elk City is really the end of the road. Who would expect to find anything in it of note? I did find a recipe for salsa that I treasure. I've been making it every summer since, although I've added more peppers of various kinds.
Our Moscow Library today has many more resources than either of the libraries in which I found my treasures.  You can check out anything from an Itty Bitty Brain Box to a ukulele to a sewing machine.  The opportunities for stumbling upon a random life changing book other item are endless.  When you visit the library, feel free to leave your usual reading habits behind and select something unfamiliar, something random.  You could bring home something that will change you in a way you never expected.
---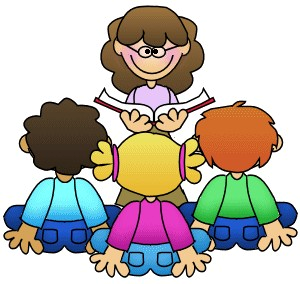 Youth Services Fall/Winter Report
by Stacie Echanove
Youth Services Manager
Library services during a pandemic are not for the faint of heart. Here at the Latah County Library District we have found many ways to adapt our services – from curbside checkouts, to plexiglass barriers, to changes in our programming. In the Youth Services Department we have still found many ways to deliver programs while doing our part to ensure the safety of staff and patrons alike. The "to-go" and passive programs offered by the Youth Department, with the help from funds from the Moscow Friends, have provided the community with entertainment and opportunities for learning. Instead of providing the Friends with a list containing the multiple programs we provided this fall/winter, we have decided to highlight the four programs that we feel best served the youth of Moscow & Latah County. (Visit our facebook page for a complete timeline of all Youth Services Events & Programs)
Hide and Eek – A Halloween Scavenger Hunt
For the month of October we celebrated Halloween at the Moscow Public Library with a spooky outdoor scavenger hunt. Children were invited to grab a Hide and Eek Scavenger Hunt sheet from the handy-dandy outdoor display and hunt the grounds outside the library building for the scarily cute monsters on their scavenger sheet. After the kiddo found all the hidden monsters, they were encouraged to come to the Circulation desk in the library and declare, "I Found the Monsters"! to be rewarded with a Spooky Prize! The prizes consisted of fall themed picture books, treats and crafts. This program was so well received by the community that we will probably continue to host Hide and Eek, even after the pandemic.
ScreenTime: Zoom Babytime & Zoom Storytime
Each month since September, Youth Services Manager Stacie has hosted ScreenTime. This program consists of a monthly BabyTime & monthly Storytime. All registered participants for these programs have received special 'at-home' Storytime or BabyTime toolkits, so that caregivers can continue their early literacy journey with their little ones. Being able to meet with children & families via zoom has been such a wonderful way to stay connected with our storytime families. Even though meeting online cannot take the place of meeting in-person, it is a fun and safe way for kiddos in the Latah County area to socialize and interact with their local library! We are hoping to increase our storytime offerings in the spring and summer.
Santa Programs
The Moscow Public Library does not typically host Christmas/Santa specific programming, but this has been a year of changes and we decided to host a program of pure joy for the community. Our special Santa themed programming included Reindeer Express: your direct post to and from The Man with the Bag and a Santa Drive Thru. For our letter exchange, the Latah County Library District Elves invited children of all ages to drop off their letter to Santa using the Magical Mailbox at the Circulation Desk and await a merry message of reply.

During our Santa Drive-Thru, Santa and his Happy Helpers deliver drive-through waves, hellos and treats! Both of these Santa themed programs allowed us to bring such joy to our community and we are very proud of the work we put into them.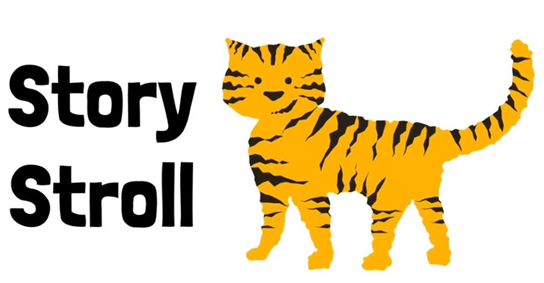 Story Stroll through Downtown Moscow
For the month of January, the Moscow Public Library teamed up with several local businesses for a StoryStroll. Participating businesses in the downtown area hosted pages from the picture book Snowmen at Night by Caralyn Buehner. Community members were invited to stroll through downtown and read the book as they passed each window. This program allowed us the opportunity to not only develop wonderful partnerships with local businesses, it also allowed us to provide free and safe entertainment. We are hoping to partner with these businesses again during the summer months to promote our Summer Reading Program.

As you can see, we have had a very busy season, and with Summer Reading right around the corner, there are no signs of slowing down. As we wind down our Winter Programming I am hopeful that the Youth Services staff is able to take some time to reflect on the great impact we have made for youth & families of Latah County. While it is so important to support our community during these trying times, it is also important to support ourselves and our need for self-care and self-compassion. We are very thankful for the Moscow Friends, and their continued support of Youth Programming. Together we will get through these difficult times.
*************************************
Treasurer's Report
by Mary Hughes
Have you visited the Friends of the Library Book Room on the 2nd floor of the 1912 Center yet?  If not you're in for a treat!  We have a nice selection in all categories of fiction and non fiction as well as lots of books for children and young adults.  In addition there is also a variety of CDs, DVDs, LPs and books on CD.  Be sure to stop by often as we are constantly restocking so it's never the same store twice!  The room can be accessed by customers anytime the 1912 Center is open, just ask Jenny or one of the staff to let you in.  Sales are by donation and there is a secure donation box for deposits.  Occupancy is limited to just a few customers at a time to observe social distancing guidelines.   Masks are required at all times per the 1912 Center rules.  Please use the provided hand sanitizer before and after handling the books.  A generous grant from an anonymous member allowed us to buy 12 tables as well as several wall hung shelves from the WSU Surplus store to display our ever changing inventory of great books.  The proceeds go to the Friends of the Library to support our usual projects (including the Summer Reading Program) and the 1912 Center to help fund further improvements. 
Due to the continuing Covid 19 situation we will not be having our usual Spring Book Sale at the Latah County Fairgrounds this March. Combined with the cancellation of our sale last fall this has made quite a dent in our finances. We applied for and were awarded a generous grant from the Latah Community Foundation of $1,000 to help with this year's Summer Reading Program expenses. The 1912 Center book room has so far brought in $1,237 which is a great help. We are still looking at a possible budget shortfall this year.

Recent outlays of Friends funds include:
$1940 for Books for Babies materials
$732 for Summer Reading Program
$65 for Adult programming
$60 for software upgrade to Friends accounting program
$22 for supplies & printing for the Book Room

We couldn't do any of this without you, our members. Your membership dollars make our support of the library possible.
Thank you for your continued support and for being a true friend to your library!
---
Fall and Winter Adult Programming
by Adult Services Manager, Bailey Gillreath-Brown
In October, the Friends supported two rounds of Book Look, a Book Scavenger Hunt, where we hid new, popular books around Moscow with information about the library. During this month, I partnered with the Moscow Human Rights Committee to celebrate Indigenous Peoples Day with a book display, an Overdrive collection, a display of Native artifacts in the display case, and educational handouts for patrons. For Halloween, I did a live reading of a Spooky Story for Adults on Facebook Live.
In November, I developed a Paint-By-Numbers Pick-Up Project which was a take-away craft for adults, and we opened registration for our District-wide Winter Reading. Winter Reading was an all-ages program that ran through December and January. Upon sign-up, patrons automatically received a goodie bag filled with an ornament craft, cocoa, candy, a scented bookmark, and a scratch-off reading challenge card. If their challenge card was a winner, they could pick up their grand prize at the end of January, consisting of a new book and a gift card to a local Latah County small business! Also in December, I offered a Paper Bag Snowflake Pick-Up Project. Each Pick-Up Project also entails a how-to video posted to Facebook.
Winter Reading continued into January, when we opened up a second round of registration, after the first round filled up within a few days. As part of this program, we also adapted Book Look for winter, and brought the scavenger hunt into our libraries across the District. During this month, I was excited to offer a Virtual Author Talk with Jess Walter. That event took place on Zoom-to-Facebook Live, and was well attended. I encouraged patrons to submit questions for the author ahead of the event, and incentivized it promoting a drawing for those who submitted questions to win a copy of Jess Walter's The Cold Millions. 
As of the beginning of February, I launched the Grab & Go Garden with help from the Master Gardener who manages the P.E.A.S. Seed Library. Now patrons can stop in and grab assembled envelopes of the eight most-requested seed categories, and can submit special requests for seeds outside of those categories through a paper form at the library or online through a form on our website. For the month of February, this is presented with a book display in the front of the library. I am also looking forward to Bloody Valentine, an Anti-Valentine's Day Program for teens and adults. This program includes a Facebook Live reading of spooky short stories of "romance gone wrong" along with a take-away kit to Be Your Own Valentine. This kit includes several mental health/self-care items to help during this time of isolation.

Each month, I also host the Whatcha Reading Wednesday Book Club on Facebook, where patrons can comment and converse about books they are reading or want to read.

This has been a very strange and exhausting time to work in a public library. I'm grateful to the Friends for their generous support that has allowed us to adapt our programs to meet the needs of the community during the pandemic.
---
Friends of the Library membership
Many members renew their membership in March. If your membership is due please consider bumping it up to the next level to help make up for the looming budget shortfall due to the loss of book sale revenue. Not sure if you're due to renew? Just send an email inquiry to yousehughes@gmail.com to find out.
Individual $15
Family $25
Patron $50
Carol Ryrie Brink $100
Carnegie Club $500

Membership may be dropped off at the Library or mailed to:
Friends of the Moscow Library
110 S. Jefferson St. Moscow ID  83843
---
And finally, we couldn't resist bringing you this from the Latah County Library District Instagram account: