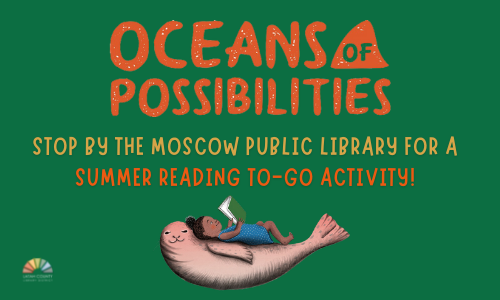 Moscow – Clay Sea Creatures – To-Go Activity
Youth of all ages are invited to pop into the Moscow Library beginning at 10:30am and pickup a Clay Sea Creature Kit. Use your air dry clay and either follow the directions to make your creature, or create something from your imagination!
All Summer Reading Events are free and open to the public. Funding for this event provided by the Friends of the Moscow Library!